Accommodation supply crosses 29,000 room keys mark
13% growth seen in the Average Room Rate (ARR)
Qatar Tourism shared it's Q3 2021 performance report of the tourism and hospitality sectors, offering a detailed analysis and monitoring of the two sectors in the country. The report covers the period between July to September 2021, and  can be viewed at https://www.qatartourism.com/en/news-and-media/sector-statistics/tourism-reports or by scanning the QR code below: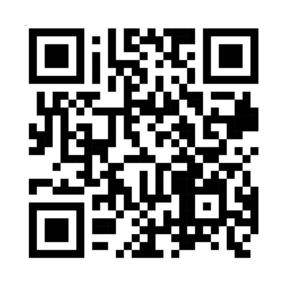 According to the report, hotel accommodation supply grew 4% in comparison to September 2020 with a total of 29.2 thousand keys by the end of Q3 2021 compared to 28.2 thousand during the same period last year. Deluxe and standard hotel apartments category witnessed the biggest growth of 9%. More information on market accommodation categories is available in the report.
Speaking of hotel accommodation supply, hospitality sector, excluding properties utilized for quarantine purpose, recorded a 14% growth in overall occupancy rates compared to the same period last year.  The occupancy rate averaged 62% across Q3 2021, compared to 54% across the same period last year. The report also shows a 13% growth in the average room rate (ARR) (to 406 QAR) and a 29% increase in revenue per available room (RevPAR) (to 286 QAR), compared with the same period last year.
Various factors have contributed to the recovery of the hospitality sector such as Shop Qatar 2021 promotions and all hotels registered with Qatar Tourism acquiring "Qatar Clean" certification as well as the reopening the borders in July.
It is most likely that the country will witness a gradual increase in the number of visitors as global travel resumes and as the country prepares to host more popular events such as the FIFA Arab Cup 2021, the first ever Formula One event in Qatar, and the Qatar International Food Festival (QIFF) and the Qatar Live 2021 festival in the coming months. Qatar has been successful in reducing the number of COVID-19 positive cases since the reopening of the country's borders in July 2021, thanks to the increased number of vaccinated travellers. The country has successfully vaccinated more than 85% of its population as well.
For media-related inquiries, please contact Qatar Tourism's Press Office on:
+974 3392 4466 | pressoffice@visitqatar.qa  
About Qatar Tourism
Qatar Tourism's mission is to establish Qatar as a place where cultural authenticity meets modernity, and where people of the world come together to experience unique offerings in culture, sports, business and family entertainment, rooted in Service Excellence. Qatar Tourism will regulate and develop the tourism industry, encouraging investment from the private sector. It will set the national strategy for the tourism sector, reviewing it periodically and overseeing its implementation, with the aim of diversifying tourism offerings in the country and increasing visitor spend. Through our network of international offices in priority markets, and cutting-edge digital platforms, Qatar Tourism is expanding Qatar's presence globally and enhancing the tourism sector.
Web: www.visitqatar.qa
Twitter: @NTC_Qatar
LinkedIn: Qatar National Tourism Council